BEFORE & AFTER: The Fire
An extension of the Before & After series completed for Light Grey Art Lab's Never Odd or Even show.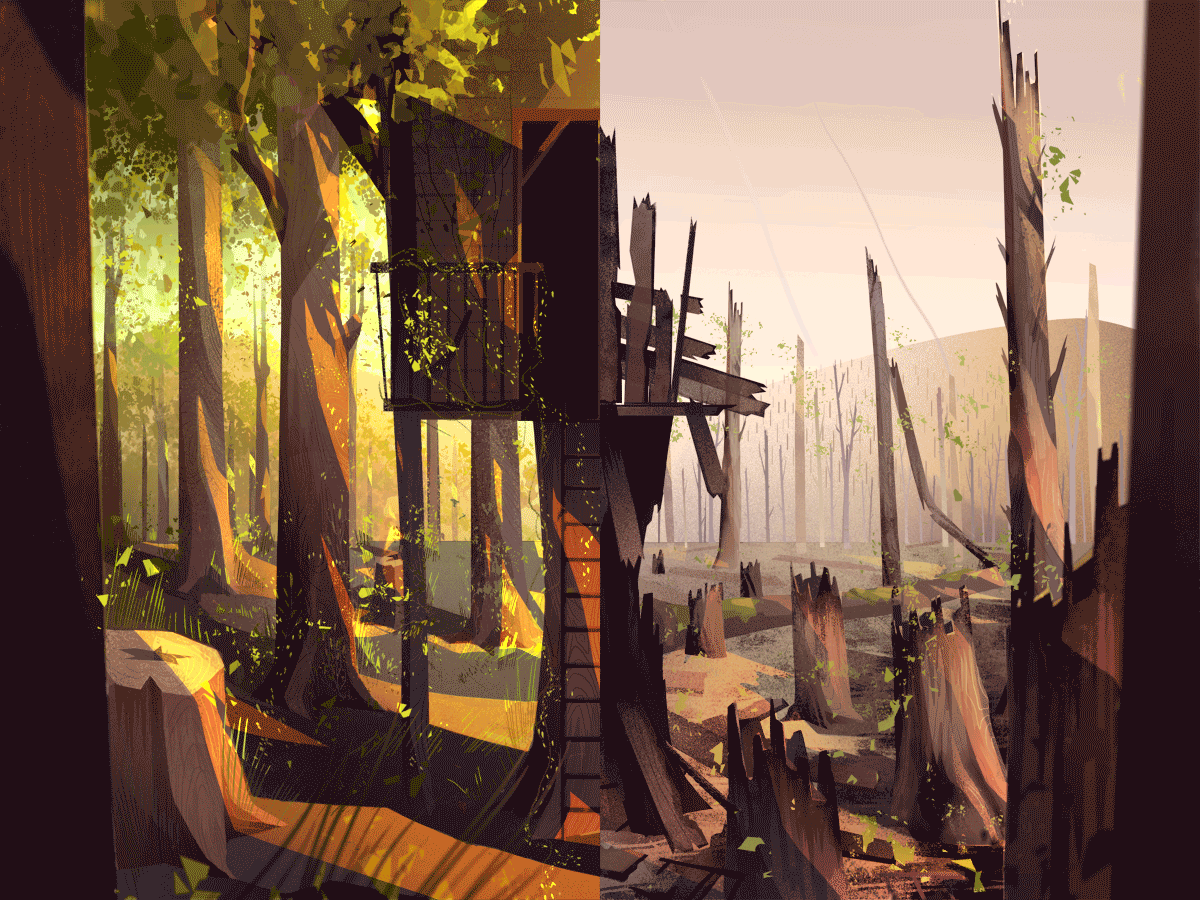 This piece explores the destructive and rejuvenating properties of wildfire.
 At once, it compares the death and rebirth of a forest, focusing on these more serene moments, instead of raging flame.
Completed for Light Grey Art Lab's
Never Odd Or Even
show.